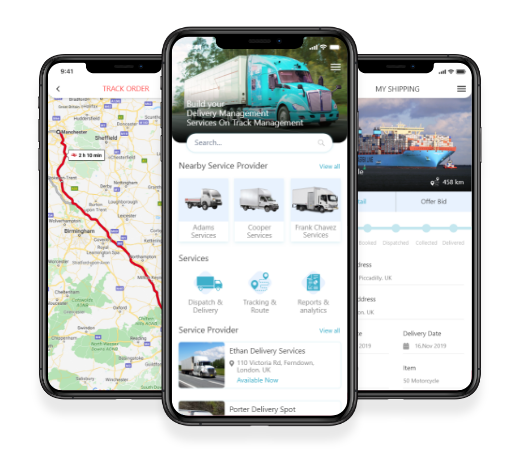 On-Demand Courier Delivery App builder – ensure hassle-free delivery.
We have moved to an era of pace, where people want expert services and quick quenching in everything. People now value time more than ever before and a growing marketplace and the idea of a global village have put every service accessible and to connect this global market to every customer, the service of quick delivery has been put into use, People want every service to be quick and instant. For surviving the competition in this era all businesses compete over time and only the quickest and best service survives in this market.
This demand for quick services has put immense pressure on courier services, to serve faster, and faster courier companies are facing several issues such as missed deliveries, wrong parcel placement, lost packages, etc. However, every problem comes up with an opportunity, Track magnet a parcel delivery app that will assist parcel delivery service providing agencies to organize their work and will make the delivery service even smoother for the customers.
Track Magnet - Courier Delivery App Screen Slider
Let's get a glance at our app screen slider to understand the design and UI of the apps, we have developed Track magnet to be very simple and responsive to assist parcel delivery at both the ends.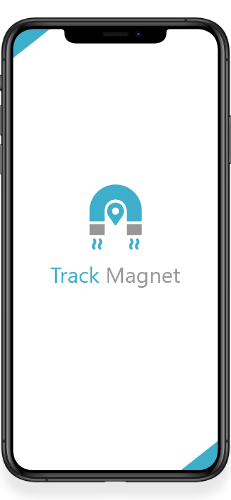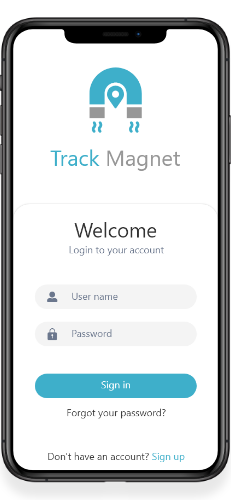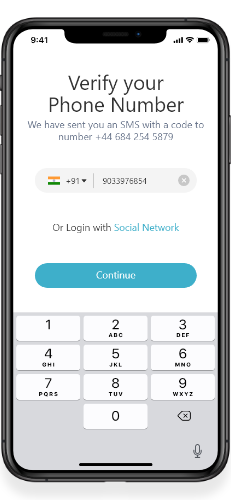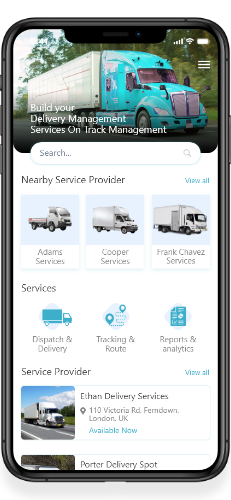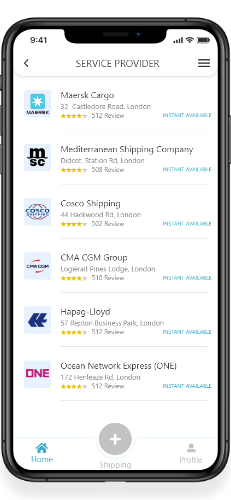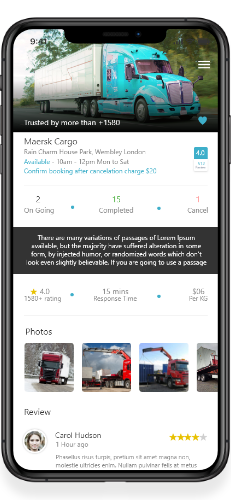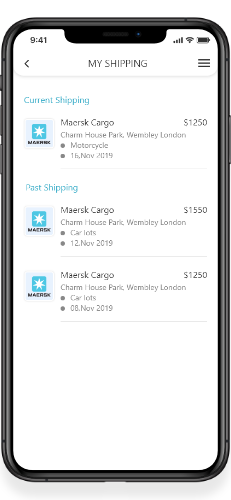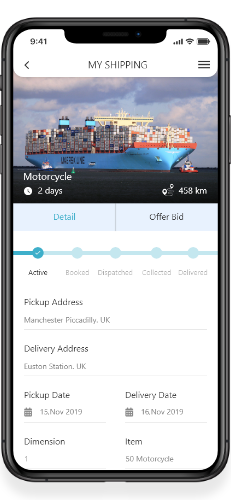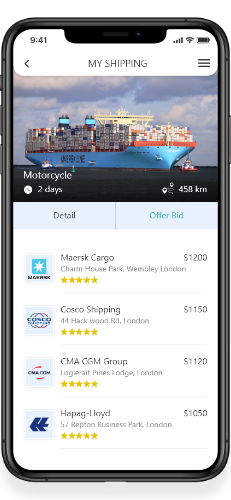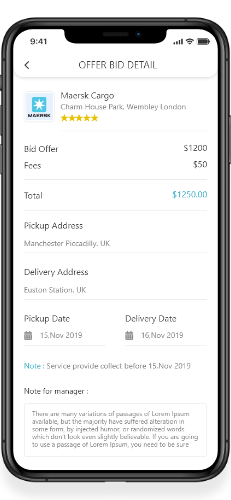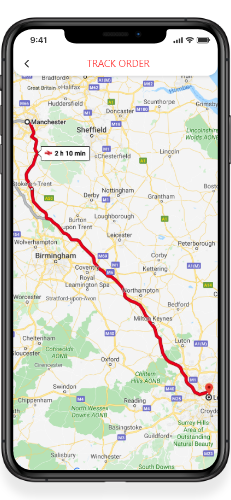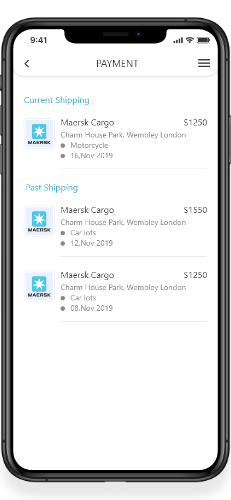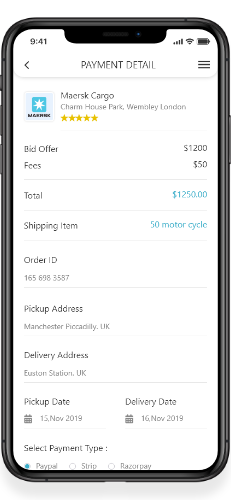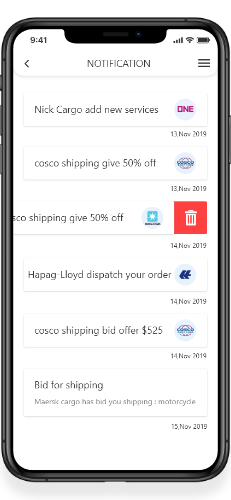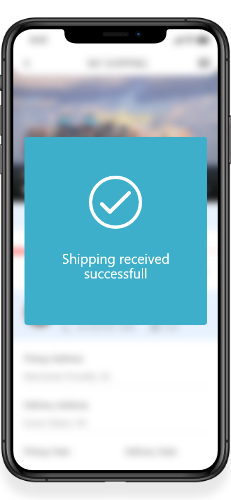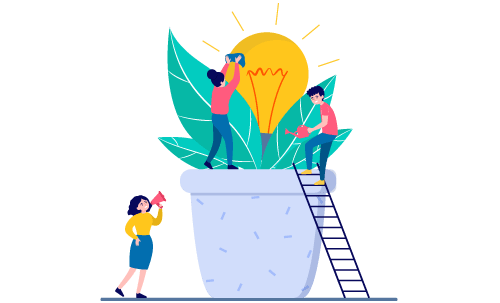 What Are Business Scopes in the Parcel / Courier Delivery Business
As the market expands to the digital marketing space, its market space will expand globally giving access to a wide range of people at different geographical landmarks. Courier services not only serve consumers but even act as a link between business to business trade. Hence, with increasing digital markets and businesses in the economy, the demand for parcel service will increase and flourish shortly.
But with increasing demand and service facilities and limited resources, the industry can only work better with better utilization of pre available resources. Here is when the on-demand parcel delivery app comes to play. Track Magnet can assist at both ends helping customers in finding the right courier service on their mobile devices seamlessly and assisting courier service providers in organizing the workload and finding the right route to the delivery spot.
With increasing demand and scope of growth, the courier industry could soon be blooming. So stop thinking and grab the opportunity with Track Magnet and get your on-demand delivery app clone.
How to Start a Parcel Delivery Business?
Track Magnet is a courier delivery app that makes courier services hassle-free and seamless. Using parcel delivery app service you can make a business of linking between customers and businesses. Where customers can select their location and package delivery details and businesses could access them via their agency panel. By bringing management in between both sectors you can establish a startup to touch the sky of profits.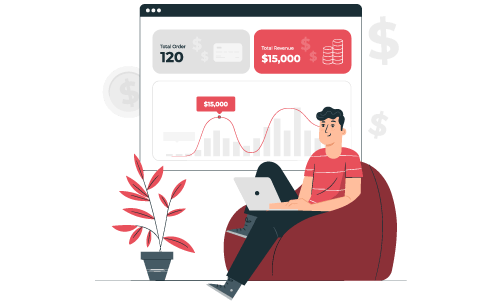 Parcel / Courier Delivery App Panel
Make your startup a massive business using our on-demand delivery app builder. Our parcel delivery app is responsive and user friendly for all users, Given ahead is the list of features each panel serves.
Easy and secure signup.

Manage and track drivers

Manage transportation, shipment, and tariffs.

Multiple Dashboard

Enable Push Notification

Control Panel and service settings

CMS features

Dispatchers Management

Trip reports and sheets
Simple Registration Process

Schedule and track booking

Track shipment

Payment and billing section

Make quotes

Push notifications

Fee estimation

Select Carriers

Review and Rating

Help and Support Services
Easy registration

Shipper profile

Navigation toggle

Request Transfer Option

Receive and manage shipping proposal

Accept another driver proposal

Get bills approved

Payment and earning management

Emergency service via phone call.

Freight details
How Does a Courier Delivery App Work?
Track magnet is its courier delivery app service which assists both Agencies and customers and simplifies the delivery process ensuring faster and better service experience at both ends.
Customers book delivery requests with just a few clicks choosing the desired package and transportation.

Through our application Window, customers register the details of the shipment.

Our delivery staff collects the parcel from the location.

At the estimated date and time we deliver the package to the receivers.
Features of Courier Delivery App
Track magnet is a Courier Delivery App that includes some basic facilities and features to enhance the User experience and assist both the Agencies and admins.
User Account
Easy to log in and signup with simple registration that could be completed within a few clicks.
Offline Support
Straight Admin access to control track and monitor all delivery operations in real-time.
Tracking
Advance can track down the logistics, drivers, and vehicles using inbuilt tracking software.
Map Assistance
To crossover high traffic zones and to reach unknown destinations the app supports inbuilt Google Map service to help drivers navigate easily.
AI Order Dispatch
In case of any urgency, the app immediately assigns delivery tasks to nearby available drivers.
Shipment Tracking
Using inbuilt Logistics software admins can cross-check delivery details of orders.
Integrated GPS
The app comes up with an integrated Google Map service and GPS to help drivers determine the roots and navigate through to dense streets.
Reports
The admin dashboard gets regular reports about trips taken, a task assigned, and distance covered with goods delivered by every individual driver on a daily basis.
Technologies We Worked With
We know that the prestige of any app is based on the user experience, Hence, we use exceptional and professional tools to enhance user experience. Here is a list of tools applied to develop a Courier Delivery App.