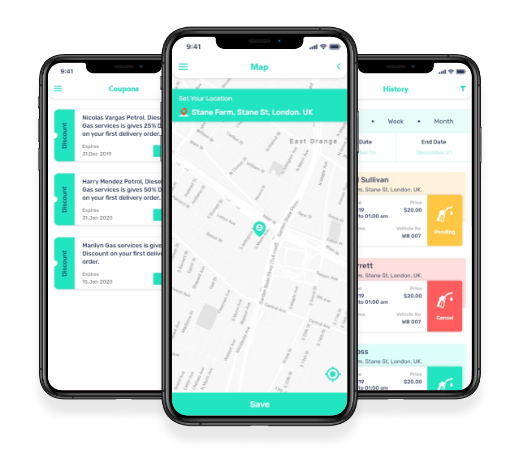 On-Demand Fuel Delivery App – An Useful Startup Idea for Better ROI
Do you want fuel delivery app development for You? As On-demand fuel delivery services might be something hard to think like a startup business, we are here to help you in the same. It is unexpected how flammable materials like gasoline can grow as a successful on-demand profession and offer you better ROI. The latest target for disruptive development for the tech business is the fuel pumps.
The gasoline delivery service app is revolutionizing the fuel delivery service by offering on-demand fuel delivery services. It solves the fuel pump difficulties by delivering fuel directly to the customers, so they avoid going to the fuel stations. But providing and transferring such large quantities of a flammable fuel is complicated and organized. So the businesses providing gasoline on-demand usually have their particular pickup truck or mini-tankers. So the on-demand fuel delivery apps are leading gas delivery businesses that are set to remodel the energy business.
LoFuel - On-Demand Fuel Delivery App Screen Slider
To have a better idea of our On-Demand Fuel Delivery App Screen Slider, go through a screen slider of the application here.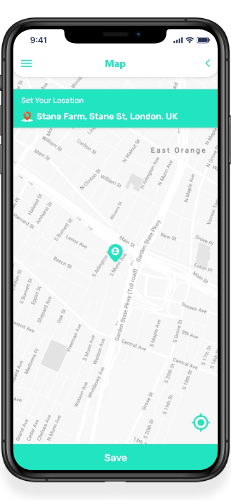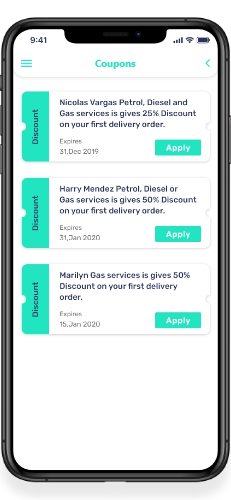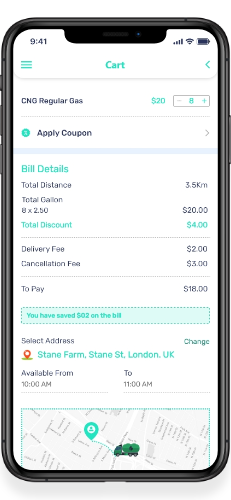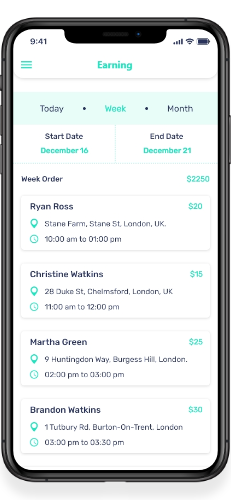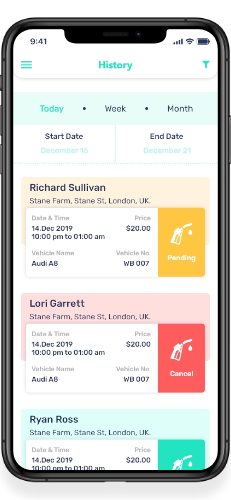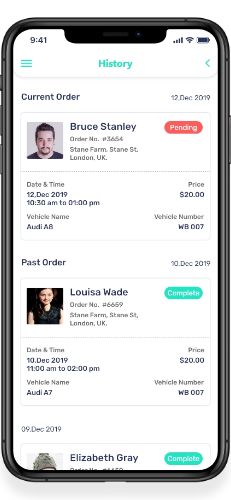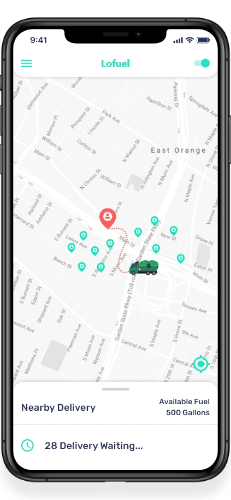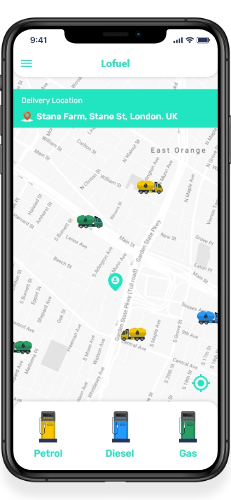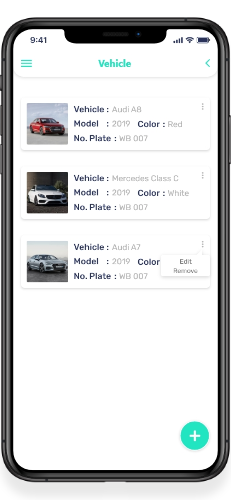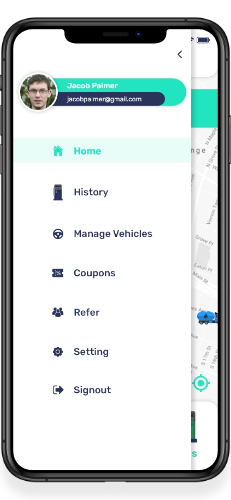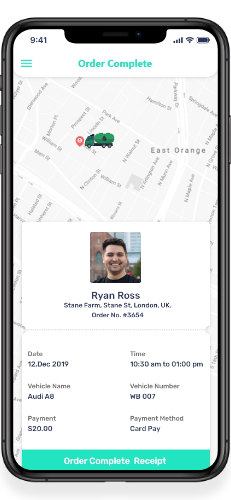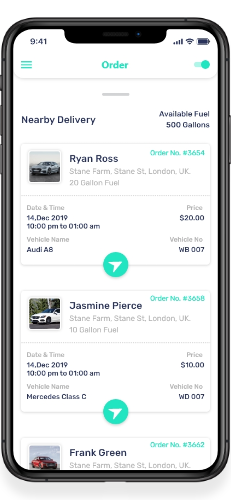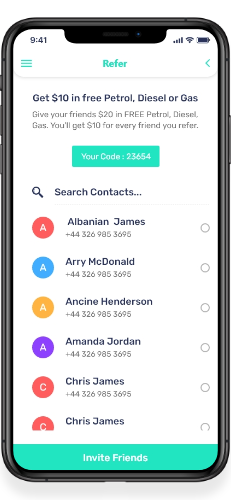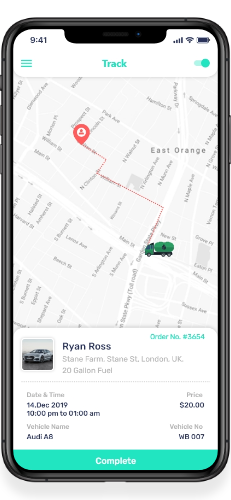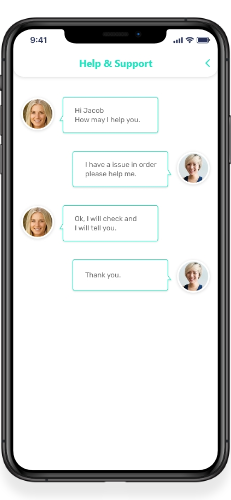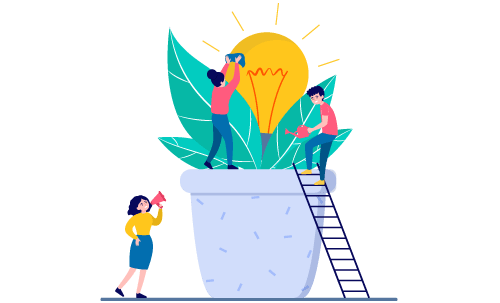 What Are Business Scopes in the Gasoline Market?
Delivering Food on demand is a niche industry. The oil & gasoline industries haven't altered much over the many decades. Delivering petrol by app delivery is converting our life by leveraging technology and modernization.
It has received extraordinary money from its supporters. If you are thinking of fuel delivery app development to begin your own business in this exclusive delivery area, it is the best field ever.
How to Start an On-Demand Gasoline Delivery Service Business?
To have a petrol app, you need to contact a fuel delivery app development team. But before that, as you are going to deliver dangerous material such as oil, gasoline, diesel, etc. security becomes a top concern. So you need a government license for the same. Also, a particular vehicle is required to transfer the fuel from one location to another and professional drivers who are experts in driving that particular vehicle. Also, you must have the contact of the fuel providers so you can deliver your users quickly.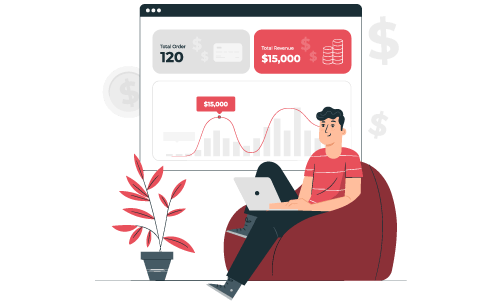 LoFuel On-Demand Fuel Delivery App Panel
Handle your complete fuel on demand delivery business with our various dynamic panel
New Account Registration

Pick Gas Station

Various Payment Options

Schedule Delivery

Order Tracking

Quick Reorder

Handle Profile

Discounts and Deals

Reviews and Rating

Help & Support
Admin Login

Managing Gas Supplier Details

Manage Categories

Manage Orders

Handle Payments

Notification Management

Payment & Commissions

Reports
Manage Profile

Live Tracking Path

Delivery Status

Customer Acceptance Signature

Real-Time Order Request Tool

Profile Management
Login Registration

Manage Business Info

Manage Menu

Order Alerts

Manage Order

Payment Tracking

Reply to Customer

Customer Details

Promos

Help & Support
How Does On-Demand Fuel Delivery App Work?
Our LoFuel Fuel Delivery App Will Deliver You Fuel In Several Basic Steps Like:
The users require to register first, and they need to login to the app.

The application checks the location.

They can explore options like various gas stations, fuel types, etc. and choose as per the requirements.

Choose the quantity you required for the particular fuel.

The order confirmation will get the ordered fuel available as quickly as possible.

Users have to pay online using various payment methods like credit/debit cards, internet banking, e-wallets, and many more.
Features of On-Demand Fuel Delivery Apps
Each fuel delivery app is designed with some basic features to make ordering petrol apps online seamless and helpful.
Request Gas
You can choose the type, quantity, and category of fuel they have to order.
Share Location
An simple way for app users to locate their specific location on a map and bypass cumbersome explanations by telephone calls.
Track Delivery
Users can track the fuel tank truck arriving at their location in real-time on a map with ETA.
Simple Payments
Pick the payment methods as per your preference. You can pay for your order using various payment modes, including cash on delivery too.
Transaction History
Maintain a record of your past fuel delivery requests and charges.
Fill Vehicle Data
Fill data of a new vehicle with a one-time method to streamline recurring requests.
Schedule Delivery
Make a schedule for delivery that goes most suitable for you.
Control Profile
A dedicated section that handles your profile, favorites, vehicles, and more.
Technologies We Worked With
We understand that the success of any application depends on the user experience, more reliable the user experiences more satisfying the progress. Therefore, we use superior and relevant technologies to offer the user experience smooth and easy. Here is a list of technologies applied in our Fuel Delivery App development.
Some of the questions you may need to ask about On demand Fuel App