Create Pleasant
Customer Relationships
Encouraging and helping you to make the best CRM Development Services which will make your business successful.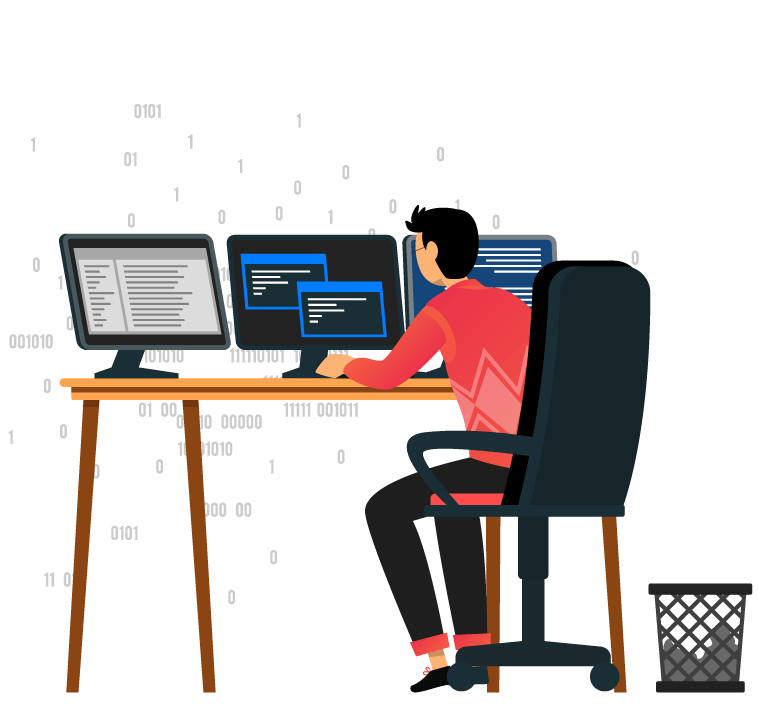 software for your business
We are best at software consulting service
Client Relationships are very useful in making a fruitful business environment. CRM Development services will help you do it.
To build a better business it is very important to create pleasant relationships with your customers. These customers are the only backbone of the businesses and we at thirstyDevs help our clients to build good customer relationship management software. Because we are very keen on providing the best business strategies to our clients, we render the best CRM development software services that you can ever think of. Our company is also ranked among the best CRM development companies present today.
Our CRM development services are unique and are always focused on delivering the best business strategies for our clients. We look through the audience of your business and work with our software towards the same goal as you. We keep our target precise so that the software is developed as per the needs of the clients. The CRM development services are designed according to the nature of the company.
Highly focus on the objectives of your business, our CRM developers work their way through the proper framework. We work really hard on the road of developing the best client relationship management software services. Moreover, we are also providing excellence in custom CRM solutions. Our CRM development services will never fail you and that help us to be the best CRM software development company
We know that we are among the thousands of CRM software development companies present in the nation but we ought to provide our clients with the best CRM software. Here are some of our strengths that you should be aware of.

If you are hiring your CRM software development services at thirstyDevs then you will be able to get those ready from skilled professionals. Our company is indulged in CRM software business for a long time and we have hired some of the most skilled engineers of this subject. Our engineers promise to give us the best CRM software available in the market.

We do not just leave our clients after we are done with the project. As a result, we offer guidance after we have completed the final project. We often require our clients about their queries, if any, related to the final result. Guidance is gladly provided by our employees so that the clients can operate the software. We focus on communication.

CRM software development services can be a great way to assist your business in the long-term. Moreover, we are very keen on providing you with all of the assistance that you need in flourishing your business to a whole another level. We make sure that we provide the best CRM development services that we can ever give to assist your business.

We do not believe in simple projects, we believe in the unique and creative approach of our engineers. We often try to give the most creative answers to all your problems about the CRM development services. Our modules are a bit unique which help the customers to stand out their business from all of the other present in the same category.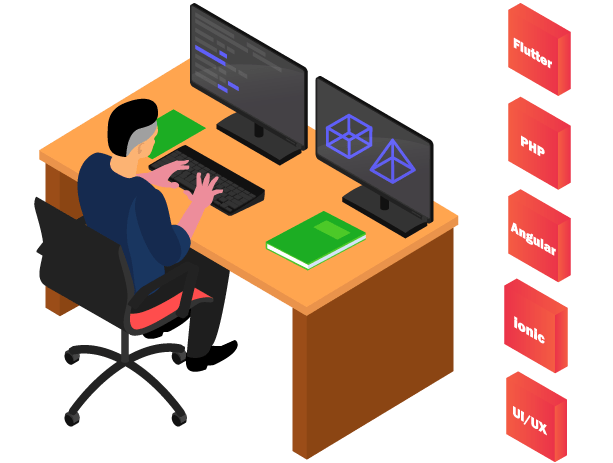 How Are We The Most Salutary For You?
We at thirstyDevs are periodically communicating and asking our clients for their valuable insights. You will be very happy and satisfied to work with us because our company is especially known for our positive partnership with the clients. Our CRM development services will provide high progress in your flourishing businesses. Moreover, your businesses will be getting a boost of customers due to the CRM development services. Our CRM software can be the update that your business was starving for, since a long time. The guidance and the support that we offer our clients makes us the best CRM software development company.
We provide a wide range of services for our customers because we value the diversity that comes our way. Here's the list of software services in which we are expert in

Consultancy For CRM
We are keen in providing CRM consulting services to our clients so that they can improve their business relationships. We make possible recommendations based on the objective of your business. Also, our CRM consultancy services will provide you with training so that you can meet your organisational goals. As a result, making the business easy for you.

CRM Software Development
We help our clients to manage their relationships with their customers by developing CRM software according to their needs. The CRM software helps people to develop good relationships with their current or even future clients. Our services help to organise your customers in a manner that increase your business profits and decrease inefficiency. Additionally, we have also custom CRM developers for custom CRM solutions.

Mobile Applications For CRM
We understand the current technologies and the changes that take place in the business environment. Thus, we are very ardent in providing mobile applications for CRM software. Mobile applications are very user-friendly and less complex. We can develop customised mobile applications for your customers which will help them to know your business in a better way.

CRM Implementation
thirstyDevs takes full responsibility of implementing CRM and we make sure that our clients have to do the minimum of work possible. Our engineers help you in installing the CRM software and implementing it in your business as soon as the end result is prepared. The team provides 24 into 7 technical support to our clients and any kind of help, if required

Training And Support
Abundance of training is provided from our side so that our clients can operate the CRM software on their own in the near future. As soon as the end product is developed by us, we provide training facilities to our clients helping them to operate the software. Full support is provided by our engineers until the successful implementation of the CRM software.

Maintaining CRM
We provide timely upgrades to the CRM software as per the objective of your business. Additionally, we can also maintain your CRM software as per your needs and the change in the business environment. All our clients are very endeared to us and as a result, we are always working for their satisfaction above all. We will be the best CRM developers that you can ever hire.