A Better Way To Manage 
Your Business
Our ERP Software Developer help your businesses to flourish and make the internal business procedures easy to undertake.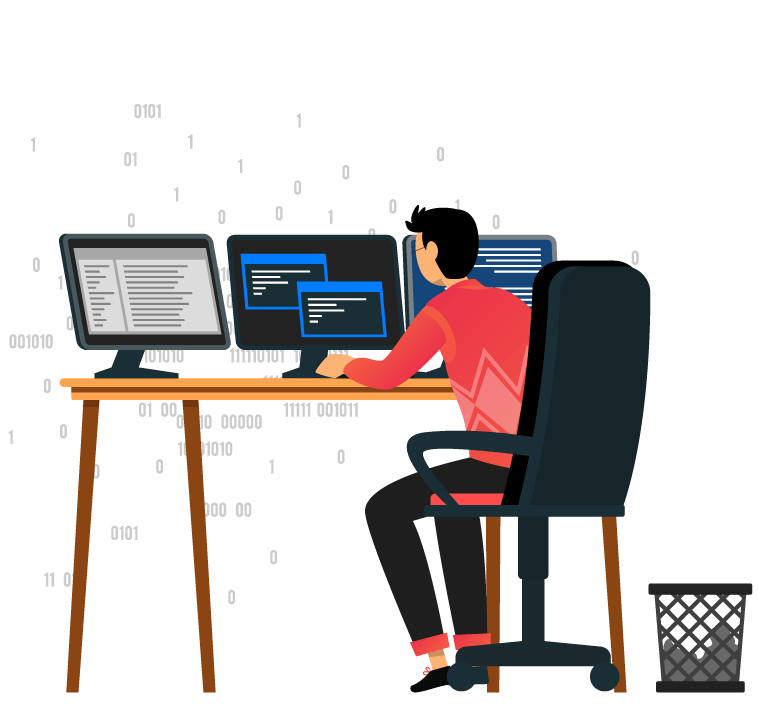 Discover A Successful Business
Discover A Successful Business
The ERP Development Software Services at thirstyDevs will turn your business 180 and increase your profits with huge margins!
To help your business increase profits, we at thirstyDevs are ever ready to introduce you to the world best ERP software development services which can transform your business in one go. Enterprise resource planning is an essential part of a successful business. As a result, proper ERP Software Developer will help your business take a high leap of profit.
Everyone wants to get transcendent business and you can easily have it by investing your money in the right place. We optimise your internal business processes in such a way that the management of your business becomes really easy. Moreover, your business is more vulnerable to get good clients and develop itself to become global.
We develop a single unified system for your businesses so that you can get your data at one place and can access it anywhere and anytime. We are excellent in providing automation services for your business procedures which makes your employees efficient.
The Advantages We Offer To The Clients
There are several advantages that will come your way if you hire us for the ERP Software Development services of your business.

thirstyDevs always focus on the quality of the software that we are providing to our customers. We are also aware that the main feature of ERP software is to provide integrated information to the businesses. We promise to provide you 100% integrated software so that you will no longer have to look out for your data here and there.

Another feature of successful ERP software development is the process of automation. We provide smooth automation of the services which are really essential in getting a successful business. We are always here at your service even after we have provided you with the end product.

Working with us, you will get full technical support even after the delivery of the end product. We believe in working together and as a result, we are always present for our clients in the time of needs. Additionally, we provide guidance so that you are able to operate the software that we have provided you, with efficiency.

thirstyDevs make sure that the delivery of the product is made to the client on time. We do not believe in delaying our software and to make our clients wait for their delivery. On-time service and cost-efficient service are our main priorities. We are happy to serve our clients with the best products at the best time.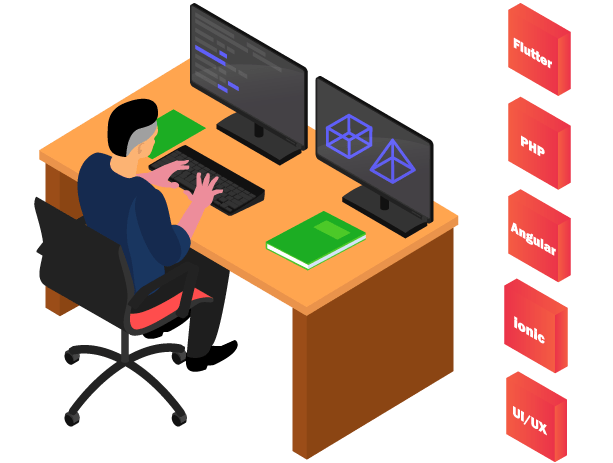 Our engineers understand the importance of a solid business plan and thus we are always working in favour of helping your business to become a global power. We have proper software planning so that your core business processes can be implemented in a manner that they impact your sales or profit in the correct way. We make sure that the ERP software developer is working towards the same goal as you have envisioned. As a result, we create strong integrated ERP software development services for our clients which will help them in the long run.
We provide a wide range of services for our customers because we value the diversity that comes our way. Here's the list of software services in which we are expert in

Sales Management
To develop a great business, it is also very essential to make sure that your sales team is 100% efficient. We at thirstyDevs make sure to develop a great ERP software for your sales team so that they have a clear vision of the profits and the target that they have to achieve. Our experienced engineers look forward to developing your vision in the form of an app.

Product Management
To create an outstanding product, you will also need and outstanding ERP production management software. Now, you can manage your production team with much less complex procedures. We develop ERP software for your product management. As a result, you will get seamless management of your product which will help you to get rid of the unwanted errors.

Supply Management
The hectic procedure of supplying your product to the end customer can be easily managed by our supply chain management solution powered by ERP software development. Now, you can manage your supply chain by hiring us to develop ERP software for it. You will be glad to know that we offer our services with great efficiency and on-time delivery.

Relationship Management
Managing your customers can never be easy thus to make it easy we have launched our ERP software development services for customer relationship management. Our software is always designed helping you to develop great customer relationships which will help you in the long run. Make sure that your customers are fully satisfied by hiring us to develop the best ERP software.

Human Resource Management
Employees are the backbone of the business. We develop human resource management solutions for your business so that your employees can be managed by HR with less complex procedures. Managing your workforce can never be easier. You can customise the software as per your needs and our engineers will develop it.

Finance Management
It is very important to make sure that the business objectives are clear to all of your employees and your customers. thirstyDevs is providing ERP Financial Management solutions for very long. These ERP software development services help your business to establish a strong base of finance. As a result, your business flourishes with success.