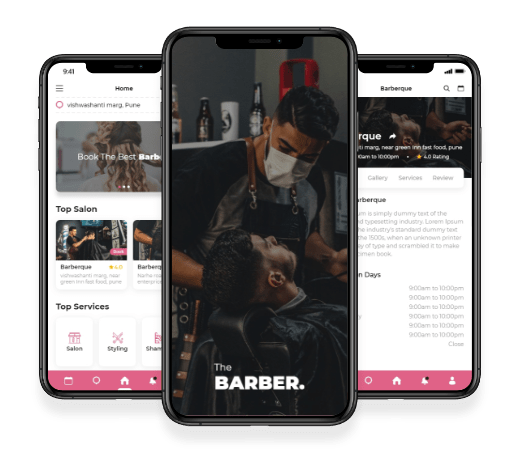 Digitally we are the fastest developing youth as our mind is in a state of creative ideas. Similarly, you might be wondering about the barber app which we have mentioned as our product. Let me take you to ride to this. The On Demand Salon and Spa Software is nothing but just an online beauty service provider. Yes, you heard it right. It is an online service provider where one can book its online appointments and enjoy sipping coffee at home. One can book it from their phone and call any beauty service provider from your firm at their home at an individual's required time which makes them more flexible towards this app to use.
It is not just for the beauty treatments one approach when they go to the beauty parlour, it is one of the on-demand apps for spa treatments too which rejuvenates the whole you. And it makes an easy task to approach the self-care sessions with no time delay and other obligations. Also it is one app benefiting ten different things to both admins as well as the user. For the betterment of the branding, it is essential to develop digitally, and hence to stand out as a unique app holder; you need to carry forward to make this app with the help of thirstyDevs.
Some of the screens of On Demand Salon and Spa Software will be like this and these are highly customizable.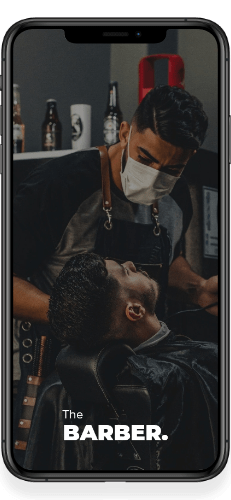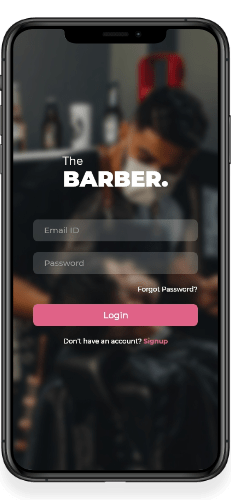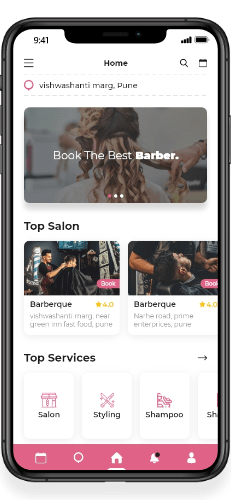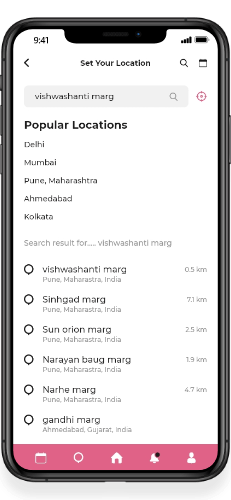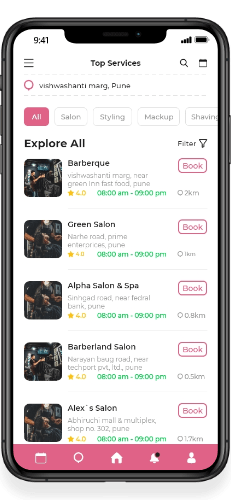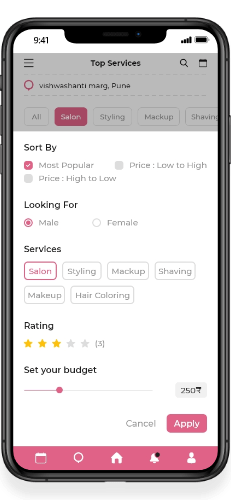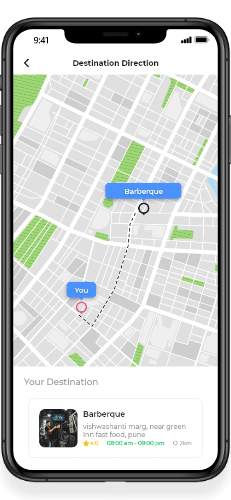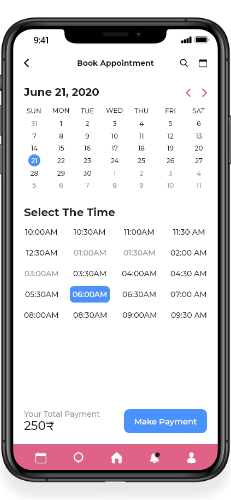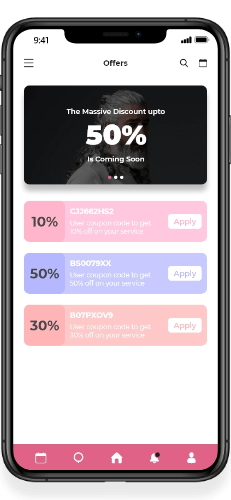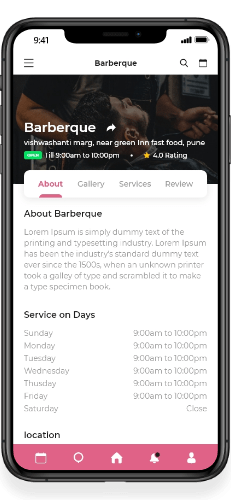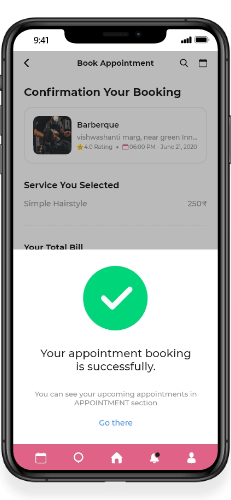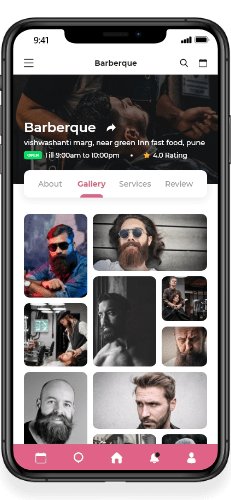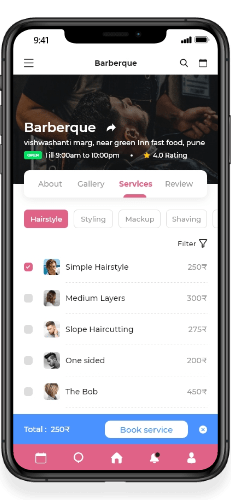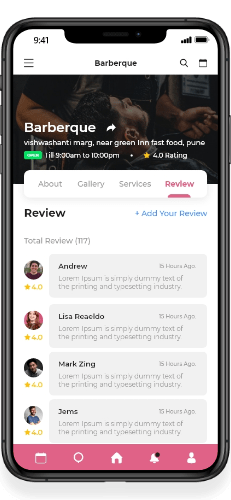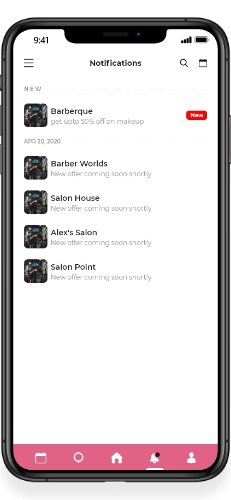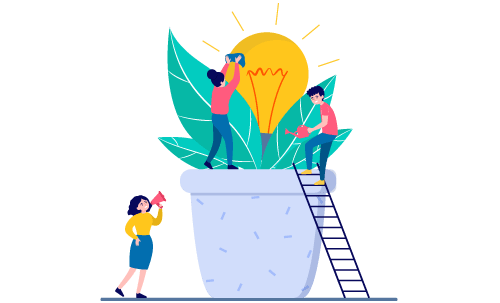 Prepare For Growth Takeoff
When you create an app, it is a unique key to how it takes off and what hype it catches. It is of no use if maximum people do not approach your app?
And it is only possible when it is embedded with the perfect analytics and detailed description. It comes out drastically with no limits. Also, it is also essential that it matches the customer's preference to gain the maximum people's traffic. It drastically changes the graph of the app to another level.
One day you wake up with the most accumulated traffic in your app. It is only possible when you are in the hands of thirstDevs.
Take control of your revenue
Revenue is something which we get a little fussy about, sometimes challenging to manage. With the on-demand application developed, it becomes easy. Keeping the revenues customer-friendly which is two ways for paying and for receiving, it becomes manageable to keep records. It is also essential that the revenue system is easy to operate.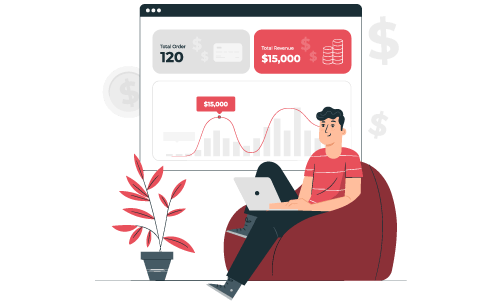 The Barber provides three separate mobiles On Demand Salon and Spa Software based on the levels of user.
Separation of Admin Panels
Feature of super admin – to approve the listings and changes in the service addition section is there. The integrated revenue model for super admins makes this best software for a spa salon. Salon and spa booking scripts provide salon and spa owners their admin panel where they can add and remove their listings, products, offers, timings, and more.
Add special features of your services
The Barber is the best spa software in the market because of its flexibility in providing business owners with a wide range of options for adding their services. They can add discounts, special features, special timings, personalized persons for special tasks, add and remove holiday and festival offers, and more. And this all can be done through a single screen and in easy steps.
Searching and Favorites
The user gets options for searching by entering the business name or business personnel name in salon booking software and this has been given in The Barber. There are filters for the city, timing, pricing, distance, and availability of combo offers which helps the users to save his/her time and helps the businesses to make their brand stand out. Users can also set their favorites for easy access to a particular spa and salons.
Payment Options
There are multiple payment options like a credit card, debit card, net banking, UPI, and more. The business provider can specify in their admin panel about the kind of payment they allow.
Customer Services
Users have the option to interact with the contact person of the business. The business providers can choose the number or service for providing their instant messaging service for better customer relations. And this all can be done inside the app – no external script is required.
Booking Management
Service providers can look at their booking history and analyze it. Also, they can interact with their customers in real-time and if they want – manage their bookings also for example cancel the appointment, postpone it and this all with just the touch of a button using an online appointment scheduling script.
Instant Notification
This on-demand salon marketplace script provides instant notification service and that too is cross-platform and works on multiple devices at the same time. Salon and spa service providers now never have to lose their clients.
Scheduling Appointments
Users can schedule the appointment by selecting date and time in the app and the service provider can confirm that appointment as the final call through the salon appointment book app which is given in The Barber.
Profile Management
Customers as well as business personnel can manage their profiles by adding their bio, contact information, reviews, and more. Users can post reviews about the services they have taken and that particular review will be shown in the profile of the service provider.
Customer Application
Customer applications will have features like profile information, favorites, search, appointments, list of services, look up the address of spa and salons, cart for list of services, help support, sign up and sign-in features, discounts based on their activities, payment options, notification of special discounts and offers and more.
Salon and Spa Panel
Our Salon Booking System given here will provide a parlor directory for the owners where they can list their services, company license, name, details, images, business hours, contact details. Also, our Salon and Spa Software owners get the feature to edit and customize their profile as per the user's requirement.
Admin Panel
The integrated revenue model for super admins and the ability to reject the spa listings if not found correct. Analyze revenue and profit based on transaction history and the basic trend of their services. Options of features ads.
SEO Friendly
Using The Barber Software will allow you to customize your profile and make them SEO friendly thus helping spa and salon service providers to gain more users and increase their reach at the global level. These SEO features makes The Barber Best Booking App for Barbers.
Technologies We Worked With
This on demand salon marketplace script uses up-to-date versions of the following technologies.