Hybrid App Development Company
Creating The Most Adaptive
Hybrid Mobile Apps
Hire us for the best Hybrid Mobile Application Development that can be accessed anywhere, anytime, and on any platform.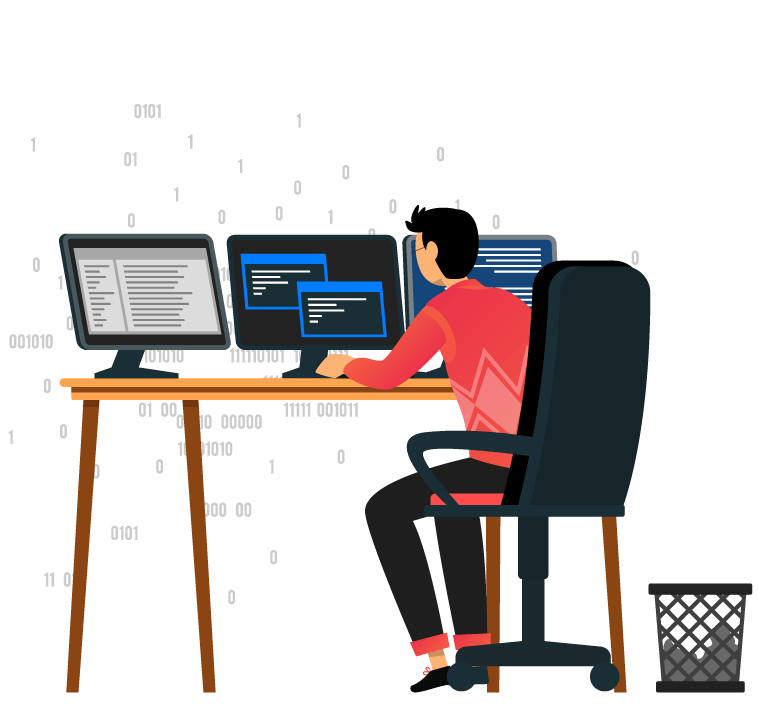 WE HELP TO CREATE THE FINEST HYBRID APPS
Our developers are happy to create your dream app by ensuring that they complete all of your expectations and goals.
Hybrid mobile app development can be a hideous task but our developers are working day and night to develop the most successful hybrid applications that our clients need. We ensure our costume to develop the most effective hybrid mobile app development frameworks that make us one of the top hybrid mobile app development companies present today. Creating an app is a lifetime commitment and we promise to deliver our best services even after the delivery of the end product. With us, you will never feel insecure about your app. thirstDevs have the proper software and proper hybrid mobile app development tools which can help our clients in unknown ways.
We understand the need for a hybrid mobile app and we are still trying our way hard to develop perfect hybrid mobile apps for our clients. Our mobile apps can be accessed on any platform and work smoothly according to the nature of the device that they are being operated on. Our app developers work cooperatively with the clients so that they together we can build an extremely inclusive app. We can promise you to deliver the best app services on your time limit and on your budget.
CREATING BUSINESS MODULES
Some Of Our Strengths And Services
We share one of the most reputable relationships with our clients and serve them with the best that we can.

01
Time-Bound Delivery
We at thirstyDevs look after our clients and provide them with time bound delivery so that they can launch their project on the specified period of time. So understand the necessity of delivering our end product on the said time limit and we do not exceed it. Our team have proper quality control measures so that we can deliver our end product without any delay.

02
Planning and Evaluation
Before developing our final hybrid application we undergo the criteria that have been mentioned by our clients. Our developers go through extensive research before starting with the coding of the hybrid application. Our main motive is to be on the same page as our clients so that we can develop their customised hybrid application which will suit their audience and industry.

03
Diverse Operations
We can always customise the applications according to the expectation and ideas of our clients. We have a vast audience and a very vast team of a hybrid app developer. Moreover, we always encourage our employees to do their best by providing them with different opportunities so that they can accelerate their career and work for our organisation with full focus.

04
Pocket Friendly
We understand the need for a budget-friendly environment and thus we are ever ready to provide the best pocket friendly ideas to our client for the best hybrid app development services. Our Hybrid app development company makes sure that all of our clients are clearly communicating to us their ideas and their expectations about the app.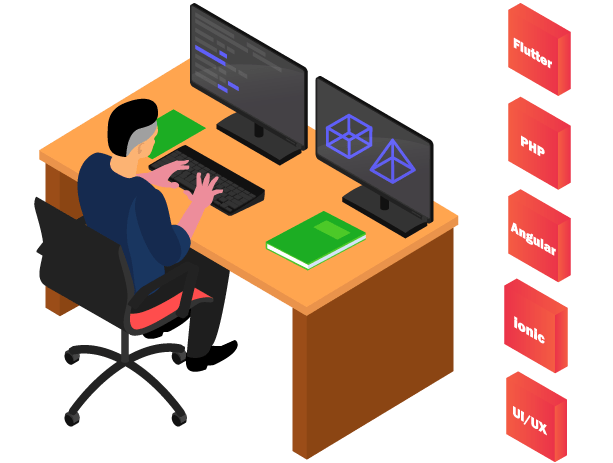 Creating A Software Which Is Inclusive Of All Platforms
We have expert providing opinions on cross-platform application development services which can offer a great output for your thriving business. Our hybrid mobile application development services can help your business achieve the success that it always needed. It can make your business global and have a digital presence. A digital presence is very essential nowadays to develop your business into a global power. Our hybrid mobile applications have a way with all of the platforms that are present today in this world.
There is a huge list of services which are provided by our developers to our clients on their customer's demands


Hybrid App Development
Hybrid mobile app development services which are present at our company are inclusive of all the ideas that are given to us by our clients. We work our way to become the best hybrid mobile application development company present in the nation by providing the best apps that we can.


Hybrid App Consulting
Our developers provide proper consulting to the clients so that they can agree on the same design as our designers. We understand the different types of needs of our clients and provide the best consulting services according to the type of their audience and customers.


Hybrid App Designing
Our designing services are also over the top and can be stated as the best of all of the hybrid mobile app development companies present in the nation today. We are very keen in developing the best designs available for our clients so that they are satisfied with the end result.


Hybrid App Testing
Our professional developers are quite experienced in the procedure of testing the hybrid applications which are developed by them. We offer proper technical support to all of our clients which help them to operate the hybrid applications without any confusion.


Hybrid App Maintenance
When we develop an application we are always ready to take care of it. Our team offers 24*7 maintenance support to all of our clients. So that they are able to report their problems and get instant solutions. We understand the need for teamwork and communication.


Hybrid App Integration
The integration of different functions and features in the hybrid mobile application. And this is also one of the main specialties of our excellent team of developers. We provide integrated services to all of our clients which they can choose according to their customers' needs.