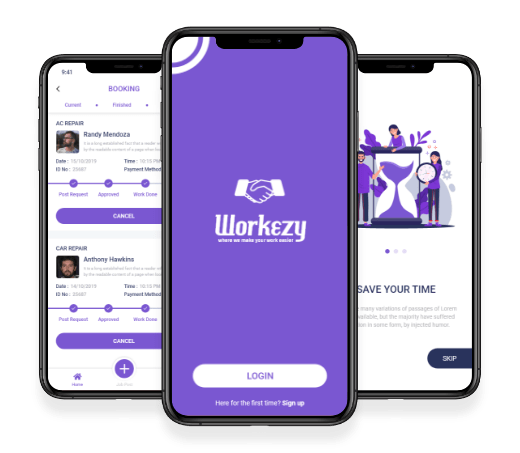 On-Demand Handyman App On Your Finger tips.
Are you looking to get your own custom handyman service app and wish it could be as perfect as one you experience on other service apps but you lack behind in the technical aspect? Here we have customized ready to go handyman service clone script. We provide the best app for handyman service. On-Demand handyman app includes all the features you need to kick start your local handyman app.
Our Handyman service development app focuses on giving people finding carpenters, electrician plumbers, and other handyman services a seamless experience. So our professional team helps in the complete setup process. During the complete process, we keep the blueprint of the app in mind and focus on enhancing the user experience of the visitors.

On-Demand Handyman App Screen Slider
To get a better idea of our on-demand handyman app, get a glance at the screen slider here.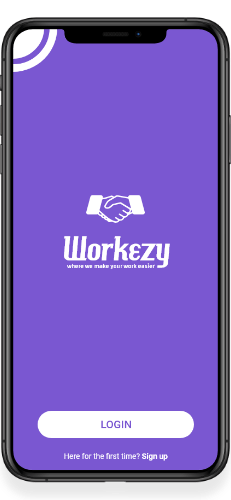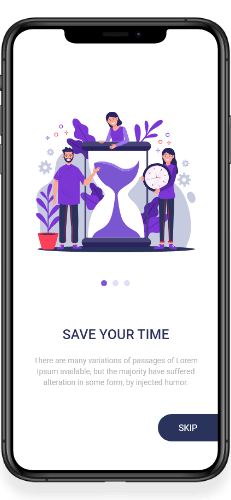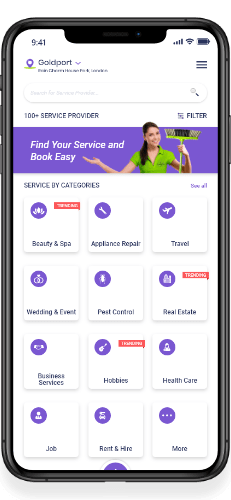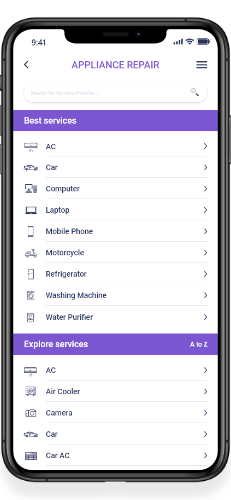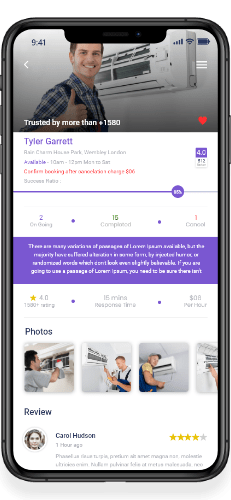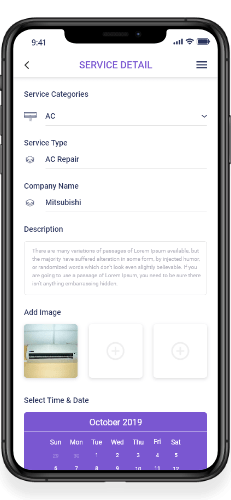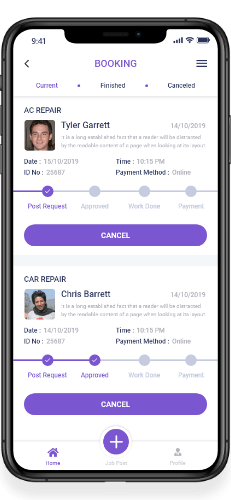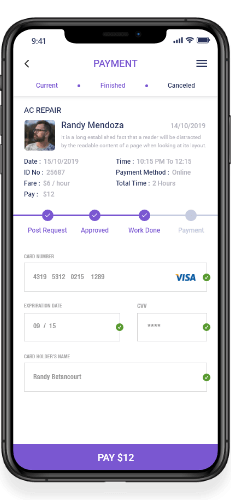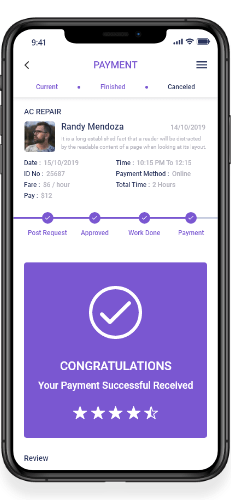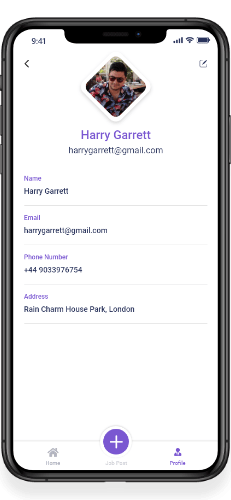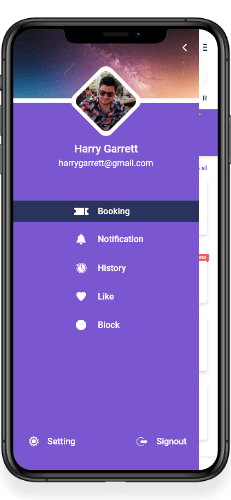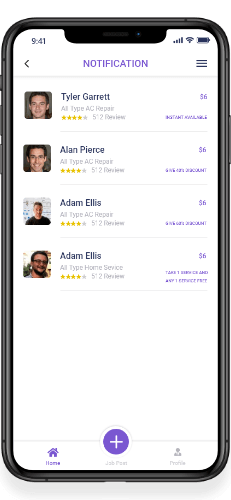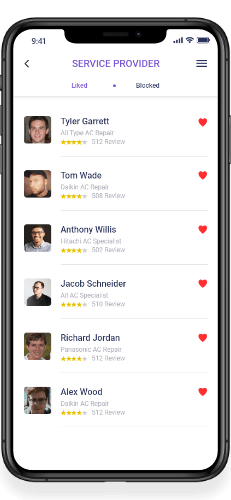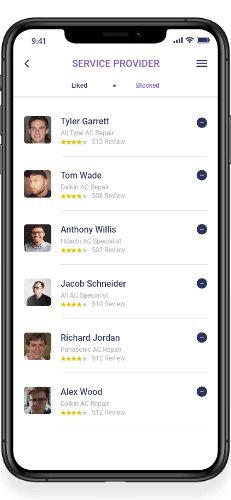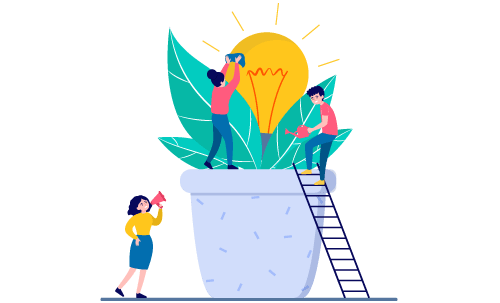 What is the scope of Workezy??
The era is modernizing and we are moving towards the online market, people now give more value to time and need their work done making the least possible efforts. The on-demand Handyman app will help the visitors to find local handyman services on their finger tips.
An online presence of Handyman service will surely boost local handyman services as well as put a global impact giving more and more exposure to the business.
We have created a world-class On-Demand handyman service app to help businesses grow to their highest potential and connect to more and more clients with high-quality handyman services.
Workezy is a handyman service app development that purely works for quality and user satisfaction. We build on-demand handyman clone apps incorporated with a complete technology suite, our app helps people navigate and get uber service from professionals.Our on-demand handyman service app development is regulated and designed by market experts who believe in quality developing apps for handyman services.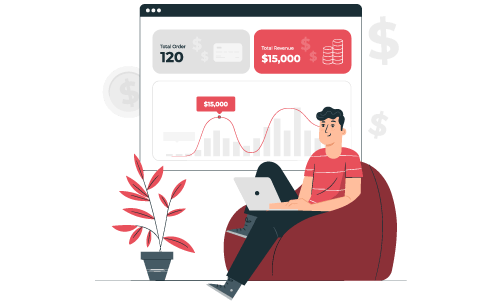 On-Demand Handyman App Service Panel
Workezy Handyman Service app panel comes up with 3 panels to assist different segment of the business as follows.
Export Reports

Service History details

Payment History

Incorporated analysis Report

Revenue management

Commission management

Customer management

Rating Reports
Scheduled Service booking

Chose professionals

Auto Suggestions

Handyman professional listing

Address Autofill

Statistics Analysis

Real-time Handyman Tracking

Easy payment
Profile management

Get Service Request

Get User Profile

Update Work Status

Provide Handyman Services

Get paid

Review earnings
How Does On-Demand Handyman App Service Application Operate?
On-Demand handyman app is simple and user friendly when it comes to operating it. Here is an operation blueprint to help you get the Idea of an operational setup.
Using an On-Demand

Handyman Service App

, the customer proposes a service.

Admin reviews the requests and notes the service requested by the customer.

Also, Admin search for the nearest service providers in the location.

Admin lists the nearest handyman service providers' data into the user interface.

The user chooses the handyman that meets all the needs and budgets of the customer.

Admin then notifies the service provider about the request.

The handyman service provider goes to the service location.

The service is monitored in real-time.

The customers can make the payment via an inbuilt payment gateway after receiving the service.

Admin makes the final payment of the commission to the handyman service provider.
Workezy- On-Demand Handyman App provides three separate mobiles on demand On-Demand Handyman App based on the levels of user.
Customer App
Workezy offers seamless user experience to customers searching for service professionals, booking handyman services, tracking, and payment. The hassle-free experience helps the business grow its goodwill in the market.
Sign Up/ Login
Users seeking handyman services can sign up or log in to the app's customer dashboard with their email id, phone number, or any other credentials. Create their user id with their name. Address details, numbers, and others.
Search and Browse
Users can search for handyman services and professionals and browse through their database, analyzing their details such as work experience, charges, names, and add ons.
Schedule Appointment or Book now
Customers can pay uber for handyman services on the go or schedule their appointment or service at a particular date or time. This feature in our On-Demand handyman app is optimized, keeping the working schedule of our customers in mind.
Real-Time Tracking
Customers can track down the handyman service professional and guide them virtually to the service location.
In-App Payment
Keeping in mind that users must not need to make much effort to avail of the service, we develop a handyman app with an inbuilt payment gateway to assure smooth and hassle-free payment.
Reviews and Rating
Customers can give ratings and additional feedback to the service provided by the handyman professionals so that other customers can assess the quality of work and user experience.
Service Provider App
On-Demand Handyman app is well optimized for professionals or service providers; it is developed and designed by experts keeping in mind all the basic work requirements of the professionals, helping them to navigate to the service location, receive requests and right to accept or decline the request at the ease of fingertips.
Manage availability
Using A toggle button, the service provider can mark his availability or his non-availability.
Accept/ Reject Request
The professionals or service providers can opt for accepting a service request or decline it as per their preference.
In-app navigation
After a professional on our handyman service app accepts the service proposal from a customer. He/she is navigated to the service location via an end to end route guidance.
Registrations
The registration on the Workezy handyman service app is simple. The service provider needs to signup using his/her email address or phone number to add their profile picture, name, service location, and address with work experience.
Service History
Professionals can view their work history on the app, which will help them keep a record of work done via app and details related to payment, time and date of work, service location, and customer name.
Customer Information
Before accepting any customer proposal, the service provider can view the customer profile, name, address, profile picture, and phone numbers.
Admin Panel
Admin Dashboard helps admin manage the business with ease, keeping track of timely service, payments, and solving queries at both the ends.
Manage Customers/ Service Providers
Admin Dashboard helps admin in managing service proposals, professionals availability, track down payments, and examine signups with ease.
Manage Requests
In a single dashboard, manage and keep a check at all customer proposals acceptance and current status of service seamlessly.
Promotion and Referrals
Increase the reach of your business by offering discounts, service add-ons, referral bonuses, etc.
Manage Dispatch
Using the admin panel One can manage dispatch requested service and process the professional availability efficiently.
Track professionals
Track the service provider in the real-time after the acceptance of the service proposal and service status.
Manage payments
Monitor the payment gateway and receive customer payment without any glitches and hitches and credit the professional's commission efficiently.
Technologies We Worked With
We believe that a business runs totally on user experience, better the user experiences better the growth. Thus, we use advanced and appropriate technologies to make the user experience smooth and effortless. Here is a list of technologies used in our handyman app development.