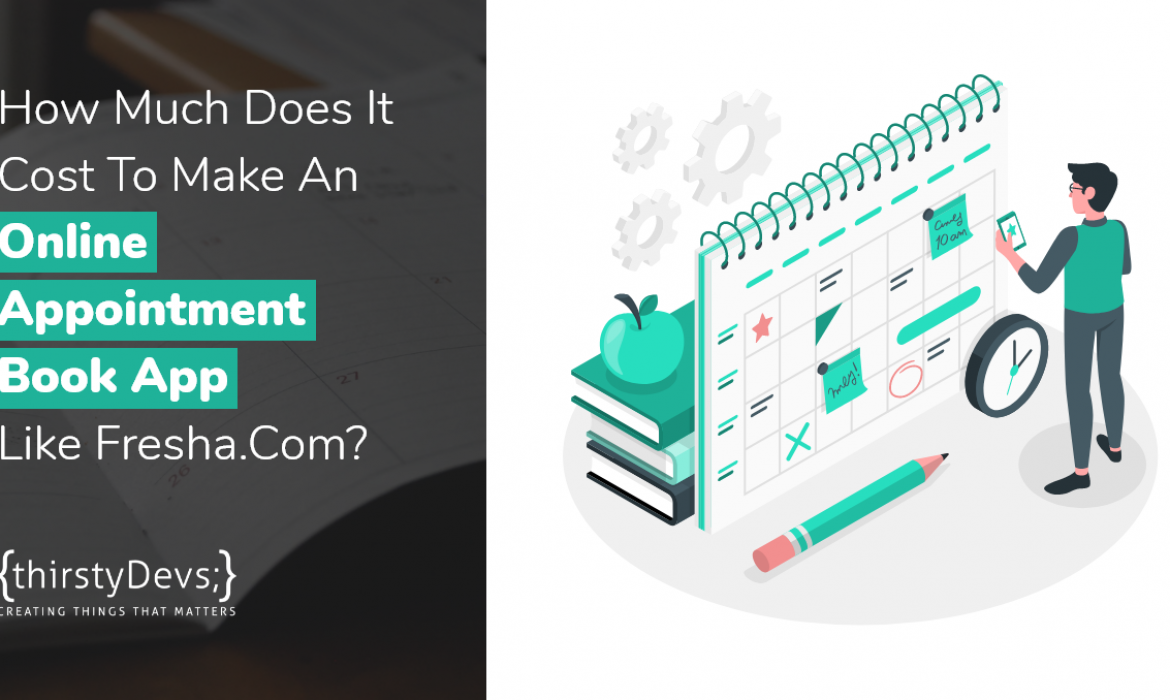 Fresha is one of the best apps developed for Online Appointment Book App like beauty apps and salons online. It is the most successful business software with no subscription for the users. You can simply add your business platform filling up some important credentials required and you are set to run your business and services. A website or app like Fresha helps in growing your virtual bond with the people and can build up your circle of business and service providers. Fresha helps in providing the platform to the beauty and service providers for the start-up business or some famous set business. There is no restriction over this app for the business to set up. It is open and limits free for everyone belonging to any category level of business. Fresha is the best platform to conduct the business online and strategize the income via this platform. It can be spread all around the world where one can join this platform from anywhere and everywhere. It is much easier to use even if you are not well-versed with this platform.
Also, it is available for both of the programming channels, android's google play store, and apple's app store. Anybody with any of the programming platforms can use it versatile. You can easily login by downloading the app or by logging in through the website. If you are thinking of making a competitive platform of Fresha, this is the best time to give it a thought on it.
thirstyDevs provides you the best opportunity to achieve your vision through making an app or website with the best revenue-generating platform.
Benefits of the fresha.com
We are now well versed in working with Fresha and how it is beneficial to people how it allows us to conduct various business and other different opportunities. Not only you can generate revenue from it but it has various other benefits to look upon.
It has in-built no show protection

Also, It has in-built cancellation protection

It has the best competitive rates

Easy online booking of beauty spa and salons for the users.

Provides flexibility in uses regardless of location

Easy download of the app for the users as well as business owners.
Why develop a similar website or app like fresha.com?
Before we make decisions about making an app or a website like Fresha, it is important to know the benefits and features of it. As we know the benefits of the Fresha app it is important that we also know why we should make similar apps like Fresh? For instance, if we look at the benefits of the revenue-generating, it is highly recommended to invest in such apps. To the making of the app, there are various factors that one should know before deciding on making it one.
For a better reputation and a renowned name out of every competitor, it is important to develop yourself into the virtual platforms and outgrow your name. It is important to develop in digital platforms as people are directly going to search over the internet and know about you easily and then approach you. If it is not built strongly then it is a little difficult to outgrow your services differently and in a unique way.
Not only for the users but the business owners it is important to know that you can easily manage the scheduled Online Appointment Book App and many other things through a similar app like Fresha. It is highly recommended if your beauty salon needs to be managed in the perfect way where you have only to take care of providing services which you are already doing. Everything is managed by the app and recorded to every bit of it.
Cost
If something is wide and best for you, never give a second thought to it. It is a big opportunity out there to develop yourself into this thriving digital world where you can outgrow yourself for the best. Imagine if you develop this similar platform then, there are various aspects through which you get the best response out of your work. You get the maximum engagement of the Beauty Salon and Spa Software as they have to manage to bring their business and service to your platform for a better outlook of their reputation. The cost of this is worth spending on for a better future. To know more about the cost you can always contact thirstyDevs Infotech so that we can assist you for the better scopes of your business and visions. Nothing is wrong with getting in touch personally for the betterment of your business also you get to know the various aspects of choosing it right. Online Appointment Book App for Salon and Spa related business.
Conclusion
you are planning to develop a similar platform like Fresha.com, you are at the right place to get connected with. It is one of the nicest platforms to invest in for your right and betterment business revenues. It gives you the maximum exposure for conducting various business ideas and opportunities. You will be the platform provider to the various companies of beauty spa and salon. Giving second thought to it will be equal to missing an opportunity. Why wait? Grab this opportunity to outgrow your business to the next level.