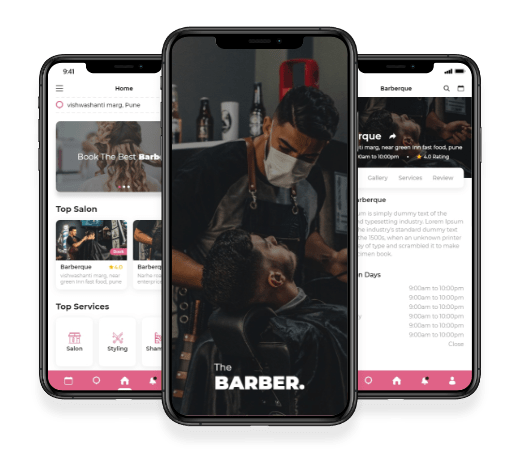 We build Social Networking Apps that helps you target your audience more efficiently.
With our advanced social media app development technologies, we offer numerous services from which you can select what suits best to your idea.
Research has shown that Smartphone owners actively use an average of 5 apps on their device which they open 300 times in a day, and among them Messengers, Games, Online Maps rank highest.
Social Networking Apps are no doubt best loved by people, because the sense to connect with others is very natural to human physiology that's why the scope in social networking is up trending.
Social networking apps that we build are in service for those who share common interests. They are theme based and not like other popular social networking apps, for an example:
People realizing the importance of Social Media App Development
With Ready Made Social Networking Site people can enjoy anything via mobile apps, that is why Social Networking Apps has become most popular segment in the App store and there are several other reasons why the popularity of mobile apps is increasing day by day like-
These apps focus on people of a certain age group, looking for a partner. You can make it for a certain Region, Faith, and Interests etc. Different have different ways of monetizing you can clone or either come up with your own idea.
Travel apps engage with app travel enthusiasts who like to visit diff-diff places, make videos, and click photographs. Travel apps help them find each other. One can read reviews of places, hotels, restaurants etc, which is very beneficial for someone planning to visit a place he/she has no idea about.
They focus on professionals and those who are willing to buy or sell a certain thing or service. Business apps can improve performance of business for both Entrepreneurs and Manufacturers. Using them you will be able to optimize communication processes with customers and partners, create a positive image of the company, attract new customers and optimize internal business processes.
It is very beneficial to have social networking apps that are theme based rather than popular ones.
Sometimes when you try to target everyone you end up targeting no one and especially when you are starting out. So here the advantages of single purpose social networking apps.
Easy to find the necessary information.

Bring together the like-minded people.

Connect directly with the 100 percent target audience and absorb all the relevant information easily.

It builds a channel to promote a certain product, brand or service and make sales easily.
Our social media app development team helps you reframe your ideas and then will provide a readymade social networking site with profound features.
Apart from readymade social networking sites we analyze your target audience, niche opportunities and demand in your particular area to make the best suited app for your business.
In the next step we build a social networking app with a user-friendly design which is good enough to make you unique and charming.
We elaborate the designs and features of social networking apps after carefully following the guidelines working on Android and IOS.
The app we make is tested and published on App Store and Google Play.