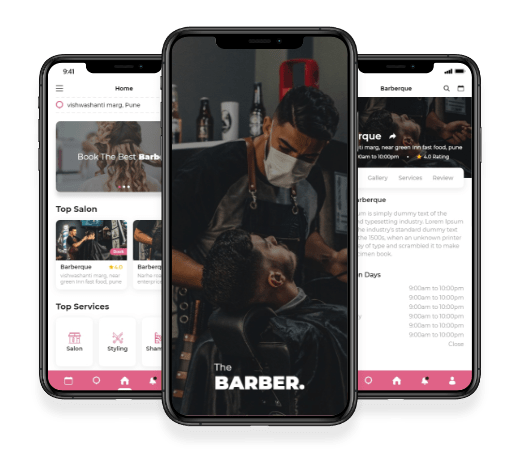 thirstyDevs offers eCommerce App Development, which helps you in making more sales by building a good client base.
With digitalization, the eCommerce industry is witnessing significant growth and it is growing very rapidly.
The global eCommerce market size was valued at $9.09 Trillion in 2019 and is expected to grow at a very tremendous rate in the coming years. It has grown from $9.09 Trillion to $27 Trillion in one year.
That is how steeply it is growing and with this much amount of growth in the market, competition is also growing parallel to it.
It has become quite difficult for many eCommerce businesses to stand tall in this chaos to survive. That's why businesses are looking for eCommerce solutions, which bring them towards eCommerce app development.
People realizing the importance of eCommerce App Development
Around 62 per cent of smartphone owners mostly use mobile apps for purchases. Then why to let other countries take that part from you.
Ecommerce app development is aiding businesses to get some extra pounds in their pockets and there are various reasons why it is working out so profoundly-
Think With Google made a survey and found that people check products on their phones first before going to shop. They like to compare prices, see ratings and make choices. Smart eCommerce app development companies like us make smart apps that can track user's behavior and push relevant products, discounts that can boost sales like anything.
Ecommerce apps are simpler than eCommerce websites because they are fast personalized and easy to navigate through, plus while doing online shopping the biggest concern of people is security. On eCommerce websites when they add something in cart they have to go through a long procedure before making a purchase. But with our eCommerce app development solutions that procedure is made super short, easy and much more secured.
Ecommerce app development has become an Integral part in boosting brand value because customers spend 27 per cent more time on mobile apps rather than surfing through the websites. And to attract them brands introduce discounts and flash sales in their market strategy. Apps helps in sending push notifications for discounts directly into their phones. And notifications are sent after tracking your online buying habits from shopping carts, history of purchase, search preferences, engagement etc, which makes customers respect your brand more.
Mobile apps are doing well for your eCommerce online shopping cart design and development and it is a starting point of an immersive and interactive relationship with your customer base.
Shopping cart development has made it easy for people to buy items whenever they want.
Our eCommerce solutions fulfill customer requirements by online shopping cart development and gratify users with world-class user experience. We think from a user and admin perspective and adapt what is best for both.
With our excellent team of passionate professionals, we are the best at eCommerce website development as well as mobile applications.
We ensure fully optimized, responsive and high quality eCommerce website development.
Our online store design and development will make your customers delighted. The beautiful UI/UX will make them stay and visit again and again.
They will be able to navigate easily even if they are shopping for the first time and will be able to make quick payments without any risk of losing money.
Above all, we love our job so we apply our best effort in decorating every pixel and code with love and passion to ensure the quality.