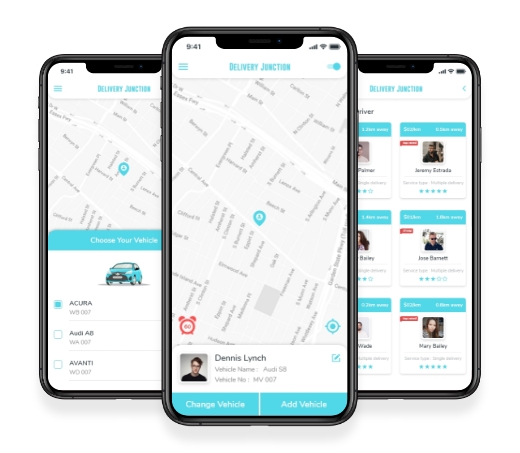 On-Demand Packers and Movers App – Make your Startup Grow Fast as Fire and Earn as Gold.
The digital marketplace is growing rapidly and people are adapting and searching for every service online at the ease of their fingertips. If you want to grab this opportunity and want packers and movers app development for your startup.
Well as this industry is very new and welcomes experiments and has space for lots of business to fit it. You can grow in this field as a mega business. 
Assisting people while they shift from one location to another, using digital media. 
It's convenient for people to cause they can get Uber for packers and movers and the business gets clients Delivery Junction – On-Demand Packers and Movers App.
Making shifting and moving home essentials easy with few clicks and for service providers no more approaching to clients, they pitch themselves so you can put all your efforts in establishing quality service. 
On-Demand Packers and Movers App is revolutionizing the movers and packers services.
Delivery Junction - On-Demand Packers and Movers App Screen Slider
Here is a glance at our on-demand mover app development screen slider to help you understand the app.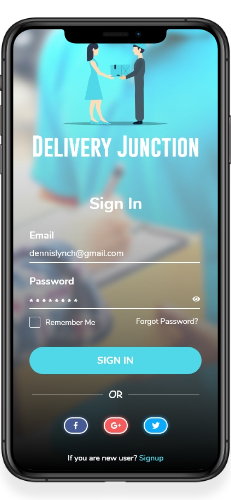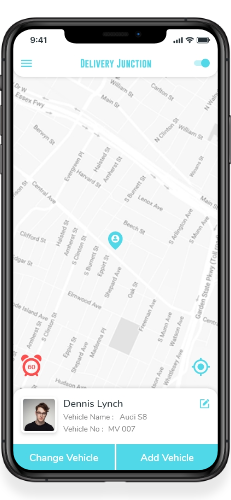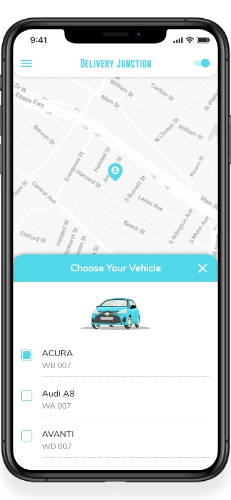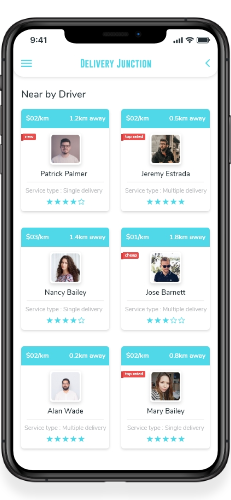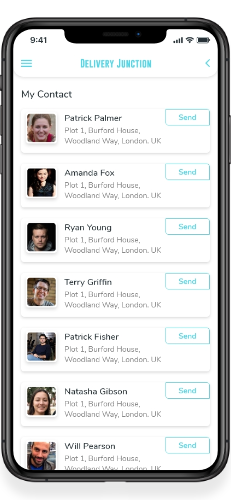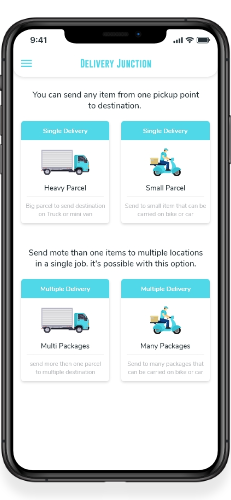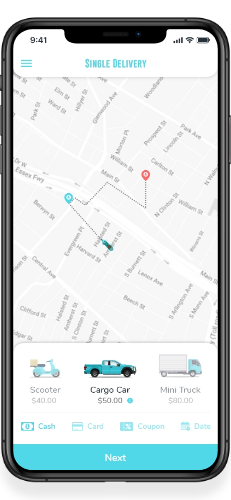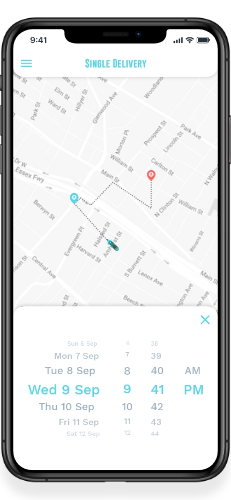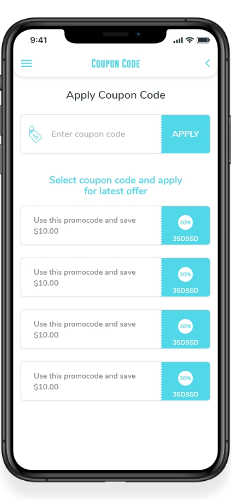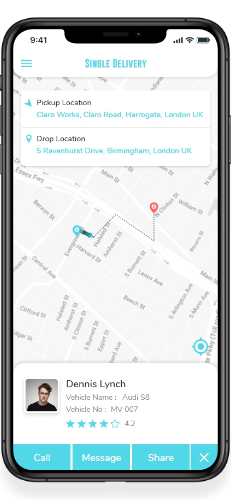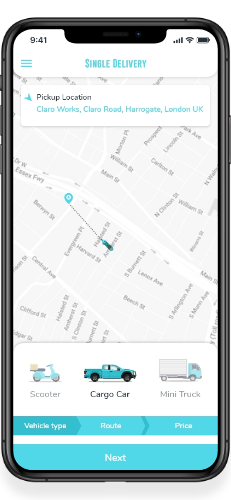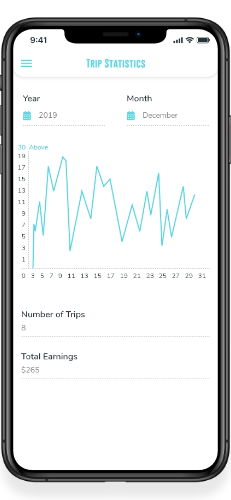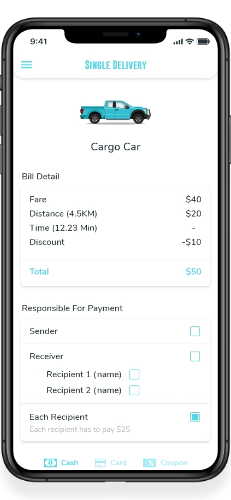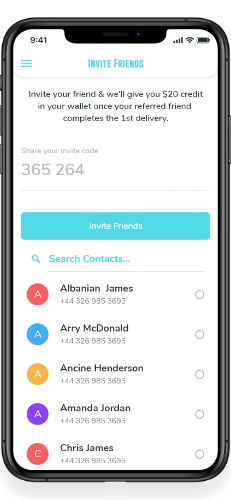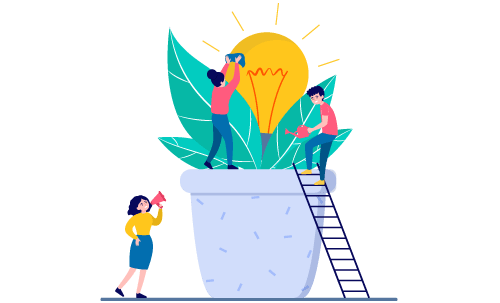 What Are Business Scopes in the Movers & Packers Market?
Delivering Food on demand is a niche industry. The oil & gasoline industries haven't altered much over the many decades. Delivering petrol by app delivery is converting our life by leveraging technology and modernization.
It has received extraordinary money from its supporters. If you are thinking of fuel delivery app development to begin your own business in this exclusive delivery area, it is the best field ever.
How to Start an On-Demand Packers and Movers Service Business?
To make use of the On-Demand Packers and Movers App you need to have a mover and packers business, well, unlike any other digital nitch, this business is still undergrowth and has very low competition so it serves a great opportunity for a startup. A relocation service app will assist you to get better business and a better client approach. Without worrying about how to approach the market all you need is to hire professionals and a pickup truck, the rest Delivery Junction- On-Demand Packers and Movers App will handle.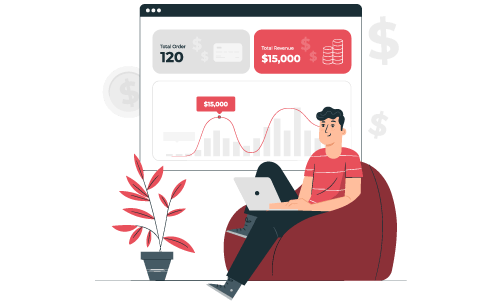 Delivery Junction - On-Demand Packers and Movers App Panel
Stay in full control of your relocation business using our mover app service with the help of various panels.
Dashboard Management

Driver management

Hire or Fire Drivers

Earning and commission Management

Manage Truck

Customer management

Accept or reject survey

Weekly statement and Report Generation

Staff management

Task management
Sign Up via social handles

View or Edit User Profile

In-app cam

In-build Communication

Survey Request

Service Request Toggle

Notification

Pin Pick up and Drop location

Users can schedule the time and date of pickup

Multi payment gateway

History sheet

Truck and driver staff profiles

Feedback sheet

In-build easy to use calculator and payment gateway.
Easy Social Sign Up

View and Edit profile

In-Built camera

In-build communication

View History Sheet

Toggle on/off availability

Accept/Reject proposals

Rate and review customer

Receive fee

Accept/Reject Admin requests for tasks.

Weekly And daily reports.
How Does On-Demand Packers and Movers App Works?
Our Delivery Junction Mover App Will swiftly shift your home/office/studio in the given steps.
The users need to sign-up first, and then require to login to the mover app.

The app scans the location of users.

They can analyze choices among various available agencies with their price and service specialties and professionals and make a wise decision as per your requirement.

The order verification will get through the admin panel to agencies.

The agencies check their schedule and if they are available they accept the service request and assist the user in shifting.

Users need to pay online by several payment gateways like credit/debit cards, e-wallets, internet banking, and much more available on the app.
Features of On-Demand Packers and Movers App
Every On-Demand Packers and Movers App development service is integrated with some basic facilities and features such as
Smooth Service Experience
On-Demand Packers and Movers App offers its visitors a hassle-free service. Services from professional and well-trained packers and movers on their fingertips.
Media Support
Our app supports media files thus on demand Customers can upload a photo, video, or documents required to assist the service better.
Social Media Integration
Visitors can log in to the app using their social media handles and share their reviews and experience with our app on social media with their friends.
Subscription Packages
Customers can make a subscription in order to assess your service multiple times, ultimately assisting business to retain customers.
Cash Payment
Users can pay via cash, businesses can get different reports for different payment receipts within the admin panel.
Help and Support
Assist your customers and staff in any situation using your support service. Making the user experience better at every end.
Multi-language / Multi-currency Interface
The Uber for packers and movers supports multiple languages and currencies to serve a global market.
In-app communication
Users and Staff can communicate with each other via an inbuilt communication system. They can do voice calls or video conferencing or even can do end to end messaging.
Technologies We Worked With
We understand that the fortune of any app depends on the user experience and user interface, more responsive the user experiences more convinced the clients. Hence, we use excellent and appropriate tools to deliver a smooth user experience and easy to interact with the user-interface. Here is a list of tools applied in our On-Demand Packers and Movers App Development.